[ad_1]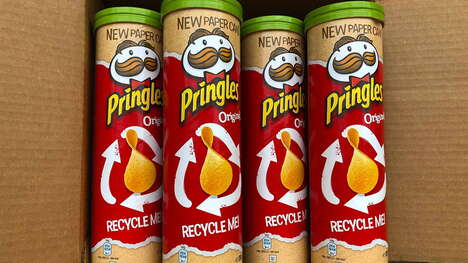 In partnership with retailer Tesco, Pringles is trialing a recyclable paper tube and two different toppers, one made of plastic and the other made from paper. This packaging innovation is in line with Kellogg's vision to implement sustainable packaging by 2025, and a year has been devoted to developing a tube that's 100% recyclable.
The eco-friendly packaging includes a large recycling logo and words that encourage Pringles snackers to appropriately sort the container after use.
Across multiple industries, brands are attempting to simplify their products and packaging designs from multi-material to mono-material designs so that they can be recycled with ease. In the case of Pringles' existing packaging, there's a metal base, a foil-lined cardboard tube, a seal and a plastic cap to keep it all together.
Image Credit: Pringles
[ad_2]

Source link